A guide to halal food in Sydney
Sydney has the largest Muslim population in Australia so it's not surprising that there are a wide range of halal restaurants. The huge variety of halal cuisine reflects Sydney's multicultural heritage – from Indian to modern Chinese food, traditional Lebanese, Turkish and Padang – all can be found scattered throughout the Harbour City.
1. Ogalo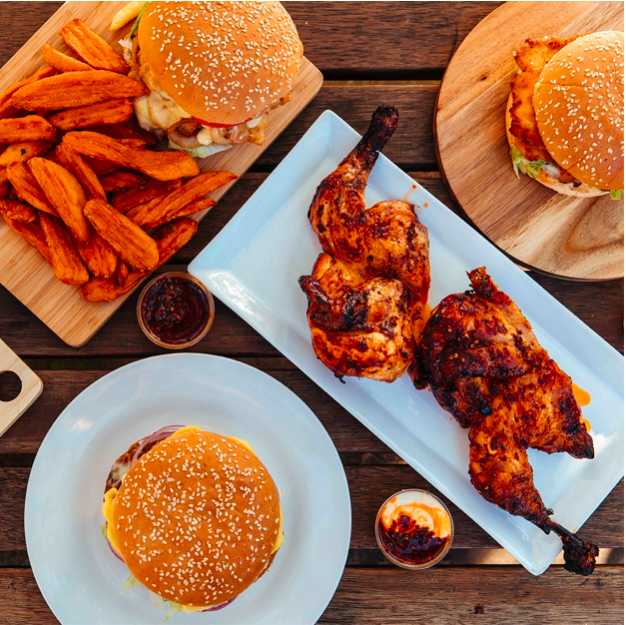 Let's face it, Muslim travellers, you just want halal fast food when you travel! Ogalo makes for great budget-friendly meals when you're trying to stretch your dollars. Specialising in Portuguese-styled BBQ chicken, burgers and wraps, this burger joint opens till late. Fish and vegetarian options are available too! You'll be glad to know that Ogalo City Sydney is halal-certified.
Address: b/127 Liverpool St, Sydney NSW 2000, Australia
Opening hours: Mon – Wed: 10.30am – 11pm , Thurs: 10.30am – 2am, Fri: 10.30am – 5am, Sat: 10am – 5am, Sun: 11am – 11pm 
2. Zaaffran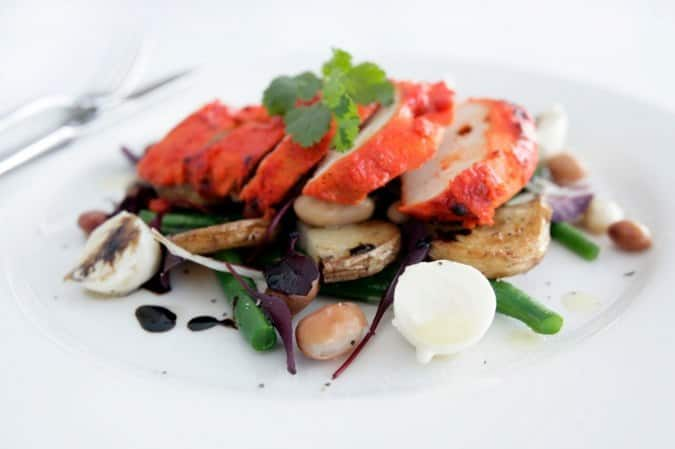 Zaaffran is on the pricier side, but being one of the top halal restaurants in the city, it is worth every dollar! This family-friendly restaurant serves delicious Indian favourites such as naan, tandoori and kebabs. For Muslim foodies who are more adventurous, you can try the Goa-inspired dishes like the Tingmo Balchao Burger. Finish your meal with the classic Gulab Jamun!
Address: Level 2, Harbourside Shopping Centre, 2-10 Darling Drive, Darling Harbour, Sydney
Opening hours: Daily, 12pm – 2:30pm & 6pm – 9:30 pm
3. Sydney Fish Market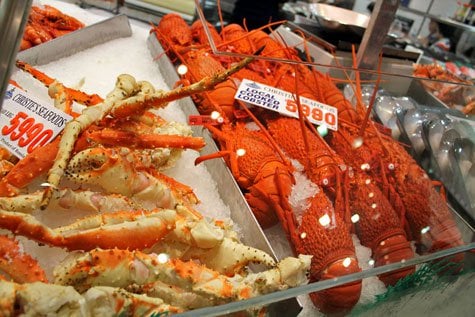 Welcome to Australia's home of seafood! Established in 1966, the Sydney Fish Market is where seafood lovers flock to for the freshest prawns, lobsters, oysters, scallops, sea urchins and a variety of others. You can order and have them cooked on the spot – deep-fried, grilled or sashimi style. Do remember to check with the shop owners if any alcohol is used and dine at your own discretion.
Address: Pyrmont Bridge Rd &, Bank St, Pyrmont NSW 2009, Australia
Opening hours: Daily, 7am – 4pm 
4. Mamak
Who can resist Indian Malay street food? With quick, friendly service and mouth-watering food, Mamak is a great joint for Muslim travellers to hit up. Tuck into their authentic satay, mee goreng mamak and fluffy Roti Canai while you watch the roti-maker expert flip it into the air. Of course, it won't be complete without a cup of pulled teh tarik!
Address: 15 Goulburn St, Sydney NSW 2000, Australia
Opening hours: Mon – Thurs: 11.30am – 2.30pm, 5.30pm – 10pm, Fri: 11.30am – 2.30pm, 5.30pm – 2am, Sat: 11.30am – 2am, Sun: 11.30am – 10pm